About Unitarian Druze Community SA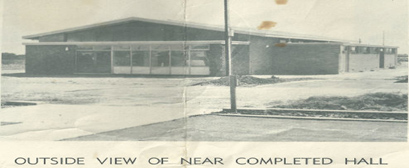 In 1955 the Druze Community of South Australia purchased its first property, a house in Barton Terrace North Adelaide, for the purpose of uniting the local Druze community. This was sold in 1962 with the aim of purchasing a new property to cater for the growing demands of an increasing community who were migrating from Lebanon.
Arif Rasheed and Toufic Najar discovered land at Janet Avenue Glynde and took it upon themselves to raise donations, subscriptions and found approximately twenty families who guaranteed a loan and subsequently in 1963 the first Druze Hall in the world outside of Lebanon was built.
The community were then wonderfully supported by the ladies axillaries who have worked tirelessly raising funds to pay the debt and creating a home for us all.
However in the early hours of Wednesday the 4th July 2012, the Druze Hall was heartbreakingly burned down in a random arson attack which subsequently caused a devastating impact on all the families who called this community centre, "home".
This act forced the community to once again look for new land on which to re-establish itself and on the 1st of February 2013 a new site was purchased at Norton Summit with the intention of building a new home and securing the long term future for the Druze community of South Australia.
The previous Druze hall was our previous home for almost 50 years and the dream now is that the new hall to be built at Norton Summit will create an even stronger community home in a beautiful country setting similar to the homelands and mountains of Lebanon. This new home will represent our community's future and be an example for all Druze both in South Australia and around the world to unite and be of our proud of our rich heritage.